Please credit: maples and stone (www.maplestoneblog.com) - formerly known as tinasplaceforthisandthat blog
Or if you want to be P.C. you can call them market or warehouse baskets. :o\
These beautiful (imo) baskets were used to display tobacco at market until 1980 here in NC, now burlap is used. However, in Maryland markets the baskets are still in use.
The tobacco leaves were laid in a circular design with the stems facing out. A hook would be attached to the center in order to hoist it on to scales or trucks.
The baskets were either owned by the warehouse or the tobacco companies, so many are stenciled with their names.
This is my basket. I placed greenery on it, I used to have a giant red metal star in the open area; but I found this plaque at Kirklands not long after we moved in here and replaced the star with it. It hangs on our screened in porch.
The wonderful thing about these baskets is they can be used anywhere, especially outside and there is no need to worry about the weather ruining them. In fact, it makes them more appealing.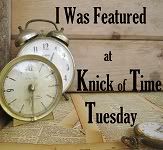 Copyright. All images and content are the sole property of Maple Stone blog, to include Home Sweet Home No.14 and/or Our Home in the Maples. Please obtain permission prior to using images, and do not alter, edit or remove watermarks from my images. If you would like to republish any tutorial or recipe on this site, please link back to this post.